HRbang conducted a survey on TB activities that are of interest to employees. The results of the survey show that 60% of employees tend to participate in experiential learning activities, while only 23% of companies actually adopt such kind of team building activities.
What is experiential learning?
Experiential learning is much different from academic learning. Having gone through years of schooling, we are all very familiar with academic learning, the process of acquiring information through the study of a subject without the necessity for direct experience, in which the learner plays a comparatively passive role. Traditional learning usually results in information overload.
Experiential learning is the process of learning through experience and is more specifically defined as "learning through reflection on doing". Experiential learning focuses on the learning process for the individual. One makes discoveries and experiments with knowledge firsthand, instead of hearing or reading about others' experiences.
Experiential learning activities
Experiential learning activities is built on different experiential techniques which results in more interesting and social engagements than traditional learning activities could produce. Through the experiential learning activities, the employees can possess and use analytical skills to conceptualize the experience, and possess decision making and problem solving skills in order to use the new ideas gained from the experience.
Team Building Asia provides various kinds of experiential learning activities for companies that seek team building and development, helping improving employee engagement and achieving excellent and efficient results.
Beat the box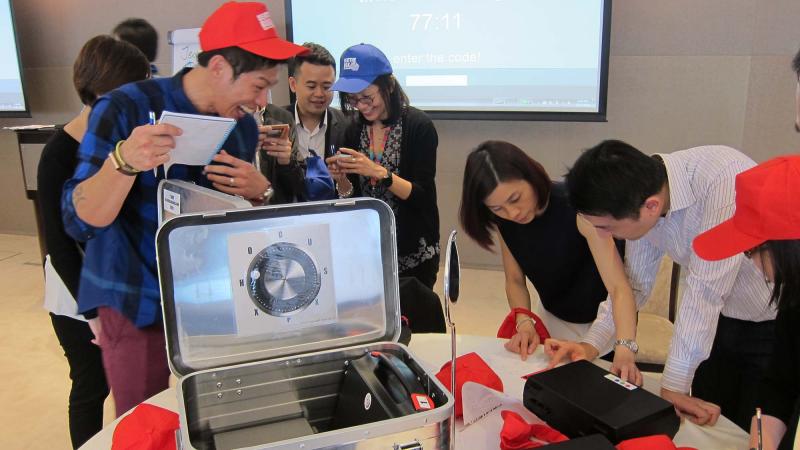 Beat the box is one of those classic indoor experiential learning activities. It involves at least 12 participants and usually takes 1 hour to 2 hours.
Beat the Box all begins with a video message in which a mysterious voice challenges the participants to a game. The different teams only have a limited time to crack a special code, which stops the countdown. To win the game, the code must be entered in an electronic combination lock before the time has elapsed.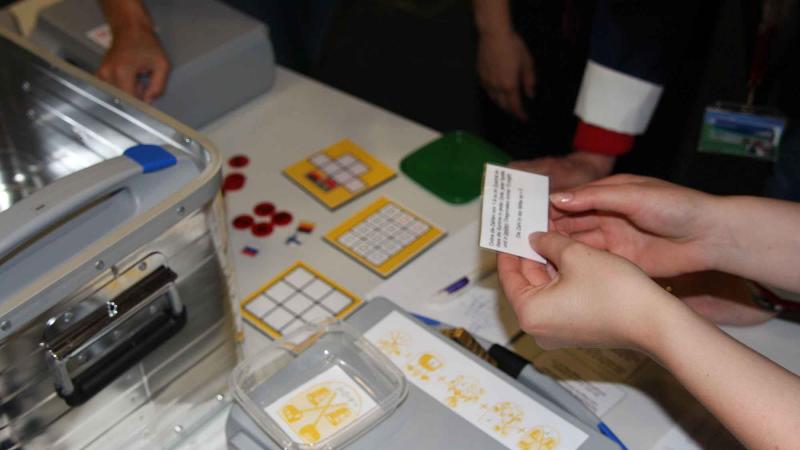 The only useful tools in the room are each team's locked aluminium box. The first step is to open the boxes. In the boxes, the teams can find cases which contain codes and clues that have to be unravelled.
In the final case the participants can find letters. If all letters are put in the right order, a predefined slogan appears, and the code can be discovered, stopping the countdown and finishing the game.
The part which makes "Beat the Box" even more interesting is, that in the end all teams have to cooperate as they have to put all the clues together to get the right abort code. Teamwork is essential here.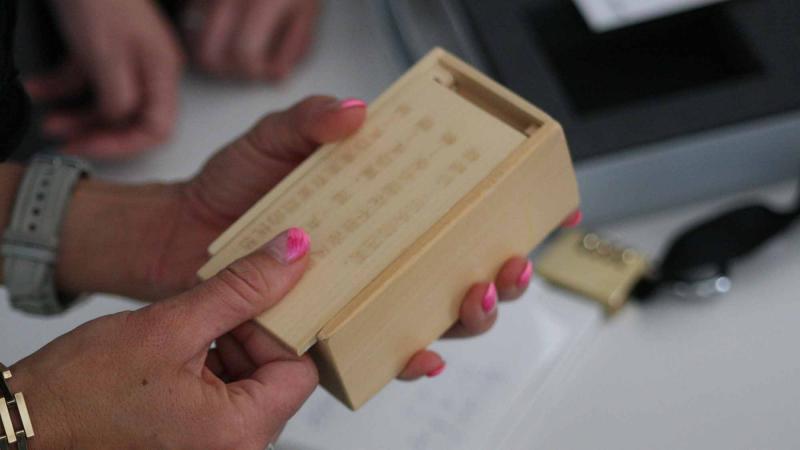 Key learning benefits of "Beat the Box" include cross-functional co-operation, energising a conference, strategy communication, team dynamics, uniting teams and networking.
Don't hesitate to carry out experiential learning activities. Your employees are looking forward to that.