Asia-based team building pioneer incorporates rebranding in its strategy to adapt to the changing market needs. The events company Team Building Asia, operational since 2002, helps businesses improve teamwork and workplace happiness. Agilely adapting to the current environment, Team Building Asia decided to undergo a rebranding. They are launching the new brand identity early November, right on time for the Christmas team building events.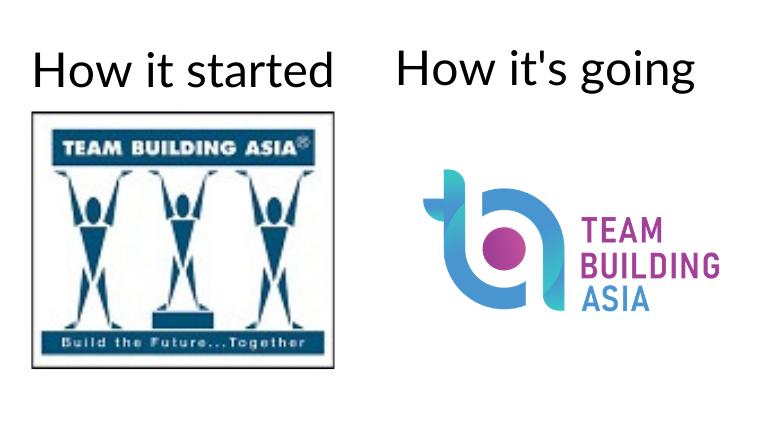 Today's digital environment inspired Team Building Asia to transform into an online-driven business, providing over 30 unique virtual solutions for clients who are looking to solve team cohesion and workplace problems. This fundamental shift has established a new competitive edge for the team building vendor. However, they felt that its brand identity was no longer in line with this new business approach. Consequently, its new logo embodies cohesion as well as innovation and the new brand colours represent stability and approachability. Once more, Team Building Asia is leading innovation and agility in the entire events industry around Asia Pacific.

Stuart Harris, co-founder and Managing Director at Team Building Asia, said: "This year has given us time to reflect on the last 18 years of business and look at what is core to us, and the team building is core for Team Building Asia, and the new branding represents a modern view of the company."
In reality, Team Building Asia has always proved to be agile, innovative and a pioneer in the events industry. In 2019, the company was trusted by 228 clients in 18 cities across Asia, leaving 14,307 participants with a smile on their face and new skills in their pocket.
David Simpson, co-founder and Director of Learning and Development, added: "Having started this journey in 2002 both Stuart and I are enthused to see how the brand has evolved into its current form. The old logos and colours served us well and when we dived deep into what the brand now represents, we were inspired to discover that what we do is a little bit of magic mixed with a lot of knowledge and wisdom. This intuitively led us to think about the guide types of Sage and Magician, it's what we do for our clients and the rebrand represents this with new visual forms and colours, it is very exciting."
And Team Building Asia is not sitting still. In the coming months, the founders are launching an exciting new initiative on learning through cutting-edge technology - think high-impact, immersive learning and VR. Coming soon!